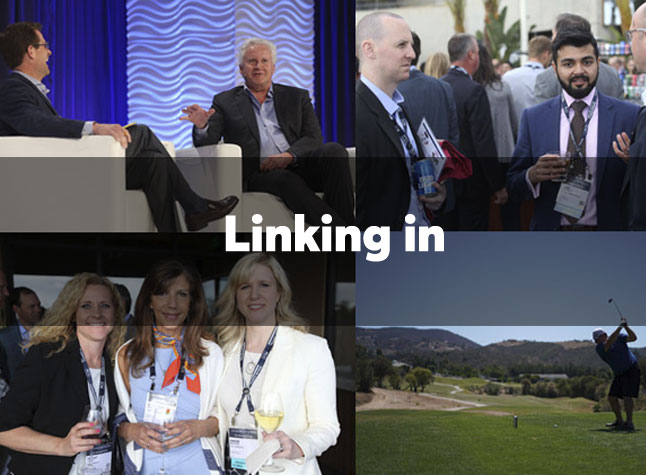 ---
More than 2,000 dealmakers from 1,100 companies, representing 16 countries, headed to sunny San Diego for three days of networking at
ACG InterGrowth 2018
.
Jeff Immelt
, who served as CEO and chairman of
General Electric Co. (NYSE: GE)
from 2001 to 2017, was the keynote speaker. He had a discussion with
Audax Private Equity's Jay Jester
. In February, Immelt was named chairman of
Athenahealth Inc. (Nasdaq: ATHN
), a provider of network-enabled services for hospital and ambulatory clients. View our slideshow for photos of dealmakers at the c
onference. And for more of our content from the conference
, check out
Mergers & Acquisitions' video interviews:
-
ACG will keep promoting the middle market to lawmakers
-
Digital transformation is the name of the game, says William Blair's Matt Conaty
-
With rise of cov-lite loans, experience matters, says Twin Brook's Trevor Clark
-
Investors from all over the globe are attracted to private debt, says Madison's Sunil Mehta-Trust counts in lending to the middle market, says Monroe Capital's Karin Kovacic
---
ACG InterGrowth 2018 featured a keynote discussion between Audax Private Equity's Jay Jester and former General Electric Co. (NYSE: GE) CEO Jeff Immelt.