Chase Launches Online Small-Business Loan Platform with OnDeck Capital, Targeting Void in the Middle Market
April 14, 2016, 11:17 a.m. EDT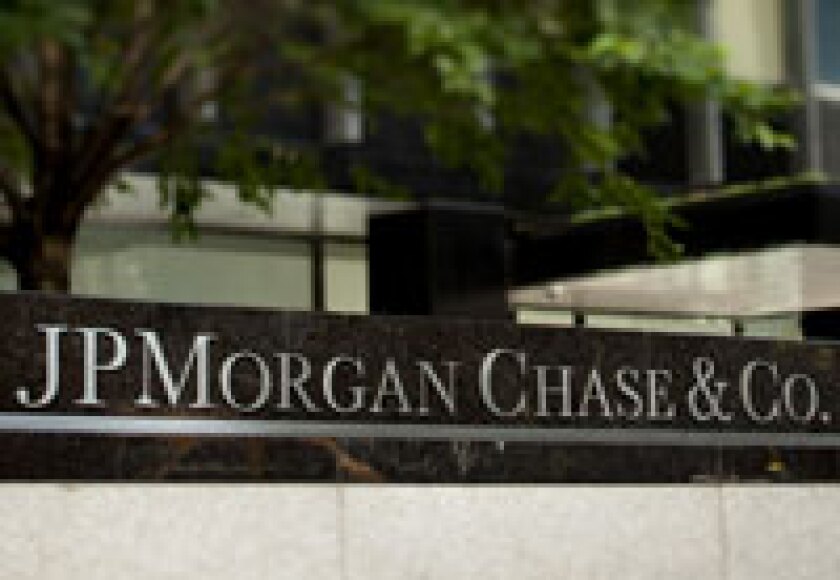 Following months of behind-the-scenes work with OnDeck Capital (NYSE: ONDK), JPMorgan Chase (NYSE: JPM) has quietly started offering online loans to its existing small-business customers. The New York megabank launched its digital lending platform on a limited basis last week, spokeswoman MaryJane Rogers confirmed Monday.
Existing Chase small-business customers are being prescreened, and some of them are being invited to apply for loans of up to $250,000, according to Brian Geary, director of platform solutions at OnDeck.
The decline of bank lending to small businesses has created an opening for alternative lenders to offer needed capital. At the end of 2014, NewStar Financial entered into a partnership with GSO, Blackstone Group's (NYSE: BX) credit arm. The deal involved GSO investing $300 million in long-term capital in NewStar and provided GSO with access to the lower middle market. Last year, NewStar was able to provide leverage on deals for private equity firms including Genstar Capital, The Pritzker Group, Irving Place Capital, Sentinel Capital and New Mountain Capital, earning the firm Mergers &, Acquisitions' 2015 Lender of the Year.
JPMorgan has roughly 4 million small-business customers. The bank declined to say how many of those clients have received invitations to apply for a loan, or when its online lending platform will be opened to a broader group of prospective applicants. Under the partnership, New York-based OnDeck, which also offers small-business loans through its own website, is providing its technology to JPMorgan. The loans are Chase-branded, and are being held on the bank's balance sheet. JPMorgan is also setting the underwriting criteria for the loans.
"The process will be entirely digital, with approval and funding generally received within one day," JPMorgan Chief Executive Jamie Dimon writes in his recent letter to the bank's shareholders. Previously, the bank's small-business loans could take up to one month or more to be approved and funded, according to Dimon.
The partnership, which was announced to great fanfare in December, aims to provide a better customer experience for Chase's small-business borrowers. "They want to remove friction points for customers, and make it efficient and easy for the customer to take out capital that's in the smaller range," Geary says.
In fact, applying for an online small-business loan from Chase is expected to take less time than applying for a similar loan directly from OnDeck. Chase, like other banks, has a prior relationship with its small-business borrowers, which gives it a leg up over the new crop of online lenders, according to OnDeck Chief Executive Noah Breslow.
Because of those existing relationships, Chase does not have to collect as much information from prospective borrowers in order to fulfill regulatory requirements related to the prevention of money laundering. "So we can make that process more efficient," says Breslow during an interview at the LendIt conference in San Francisco.
For its part, OnDeck is using the integration with Chase as a foundation for additional partnerships with banks. About 70% of the technology that OnDeck has built for Chase is reusable, according to Breslow. He said that other large banks may be interested in partnerships that are similar to the deal between OnDeck and JPMorgan Chase.
Meanwhile, smaller banks may want to pursue referral partnerships, Breslow said. Under a partnership between OnDeck and Opus Bank, the $6.2 billion-asset Opus, in Irvine, Calif., will refer small businesses that are looking for up to $500,000 in financing to OnDeck.
Explaining that similar partnerships might make sense for small banks, Breslow says: "It's lower risk, it's lower cost. You can be in the market faster."